To Västervik, but I don't know why
Don´t know what made my decide to go cycling at the end of April. It was not thata I didn´t like my job, it was not yearn for sun and heat. I had an opportunity to take a few days off from work, I had opportunity a need and a desire, so I decided I wanted cycle to Västervik. Västervik is located in the eastern part of Småland. A place I've never been to and probably will not go to either. So, it was a good choice.
After some planning using RidewithGPS, the route was set.
Maybe not my best decision this year for when it was time to leave me it was a light spring rain. But away I came. The first stop was in Skogstorp and the old power plant.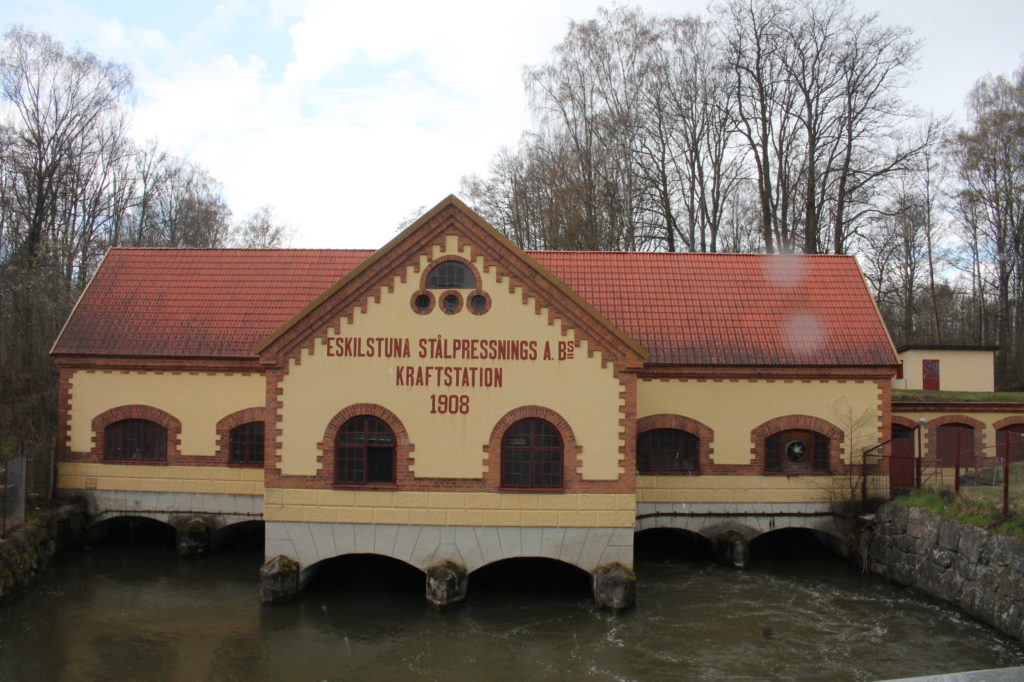 BILD
The road to Hälleforsnäs is well known for me. I often cycle there on my roadbike. What I did not know was that it's was hillier than I could imagine. Stayed at Stötta Sten for lunch. A package of instant noodles and an orange.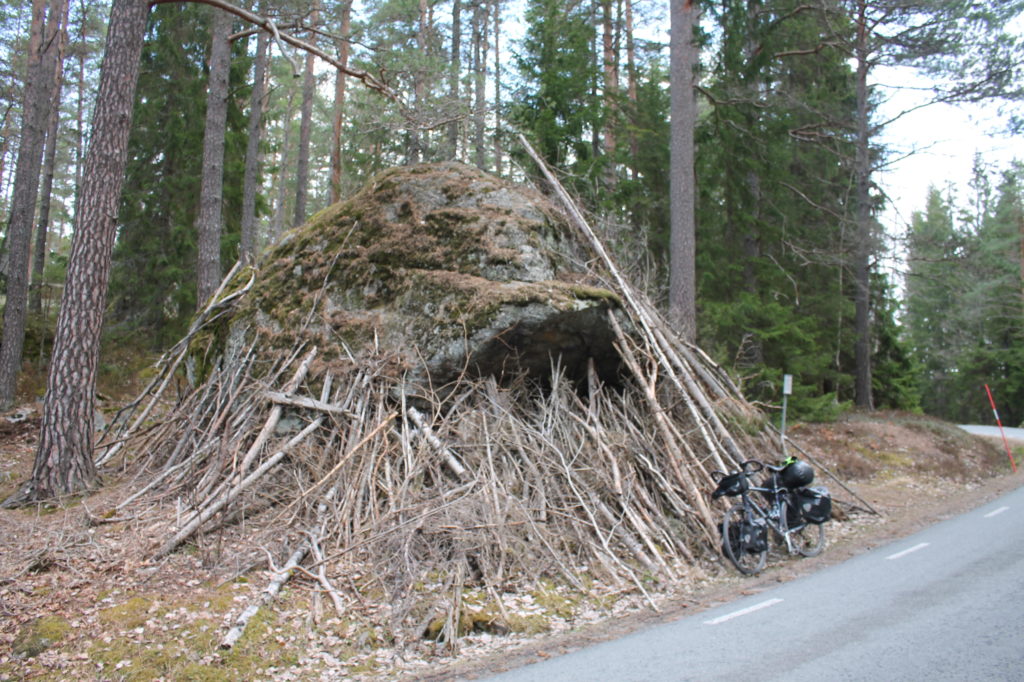 A very small part of the moving block rests on the ground. Therefore, everyone who passes the stone should support it with struts so that it does not roll out on the road.
A moving block is a larger stone moved with the ice sheet. This task can be obtained from the fact that the stone does not consist of the rocks that are found in the immediate vicinity. The migrant blocks often have a sizeable size and they often have people's ties attached.
It is a lot of lakes in Sörmland. This is one of the.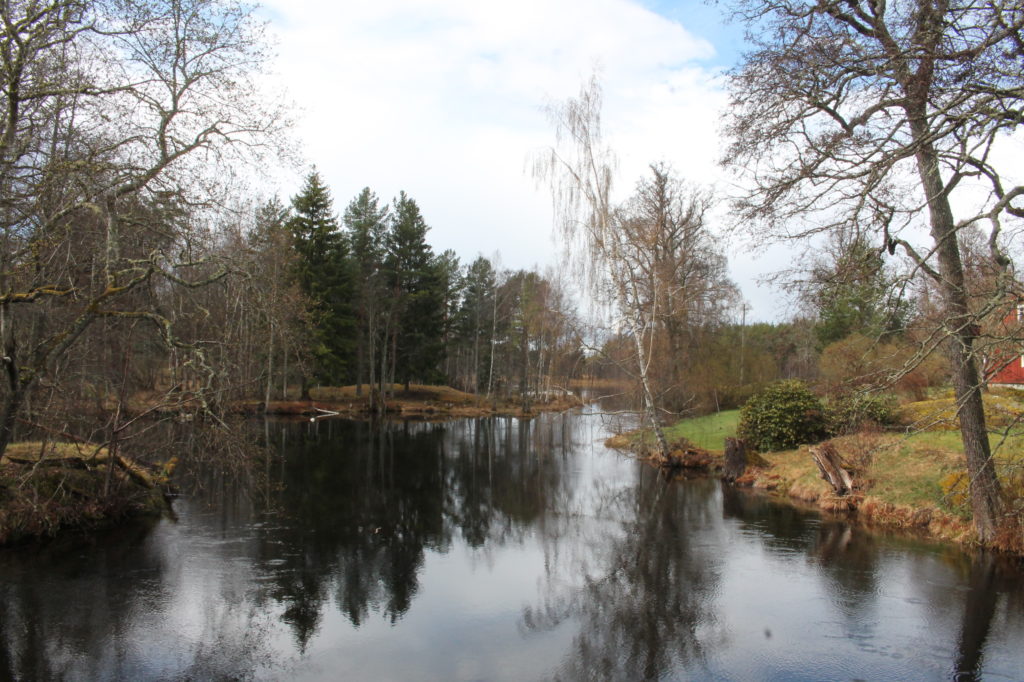 Bild
First grave road section. But I knew there will be more.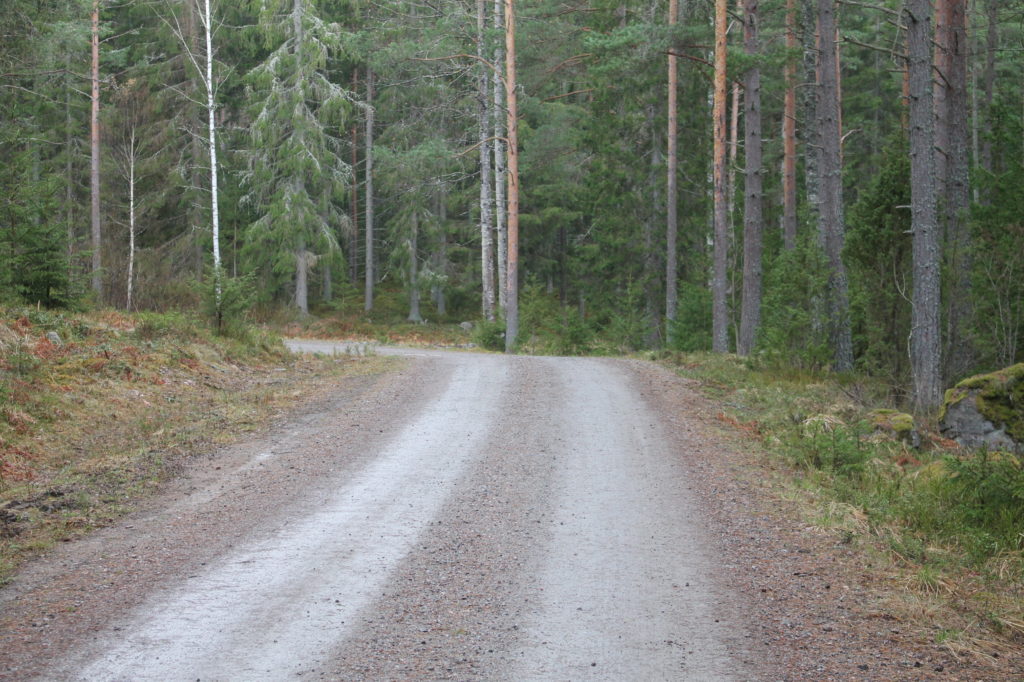 The first night I stayed at the beach outside Rejmyre. Reijmyre Glasbruk, founded in 1810, is the second oldest glass mill in Sweden, still in operation. http://(Https://sv.wikipedia.org/wiki/Reijmyre_glasbruk)
The night was bright, and the full moon was up. I continued towards Skärblacka.
A few kilometers after Rejmyra I came to this art installation.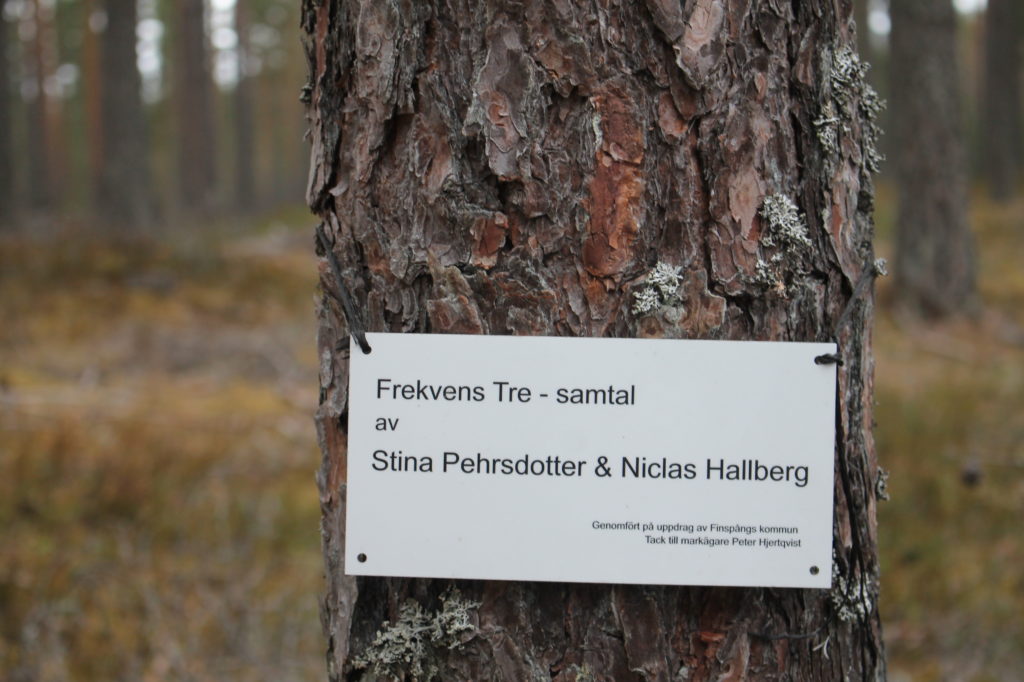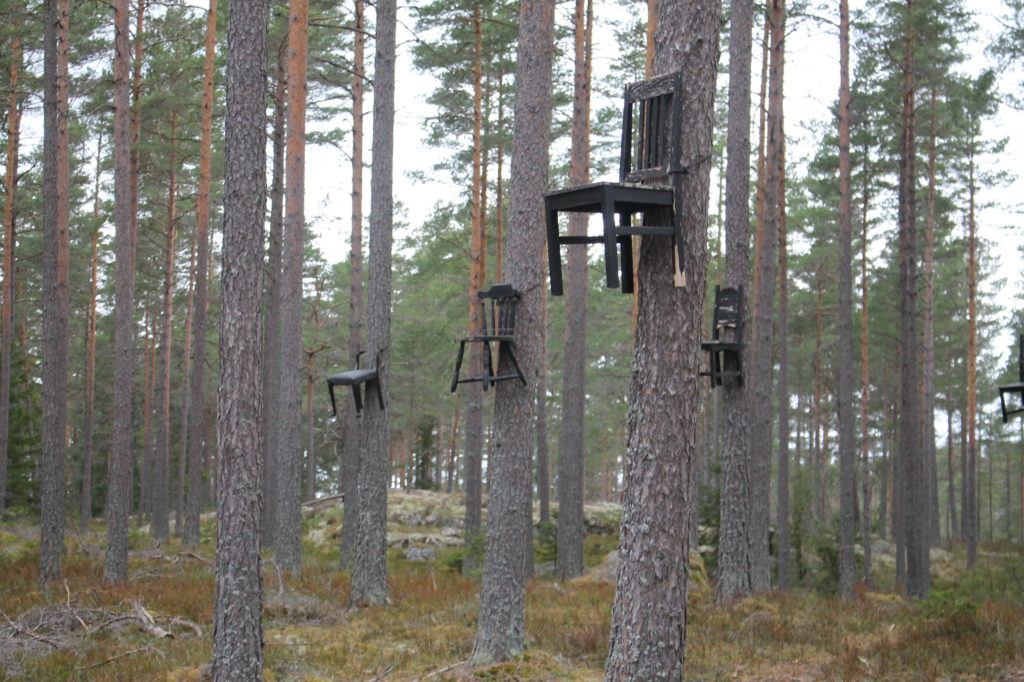 It is called "Frequence – three discussions.
In Skärblacka I passed the big Billerud Korsnäs factory. The mill was built in 1872, and the foundation for today's use was laid in the early 1960s. Today, the mill includes three mass lines, four paper machines and a pick-up machine for descent pulp. The production focuses on brown sack paper, white MG paper and fluting. Billerud Korsnäs well raw material, both the corrugated intermediate layer (fluting) and the surface layer (liner) are made of 100% new fiber. Cutting paper's paper is used for bags, carrying cases, bags, covers and medical packaging. A total of 640 employees work at the mill. Here I pass the Göta Canal in Norsholm.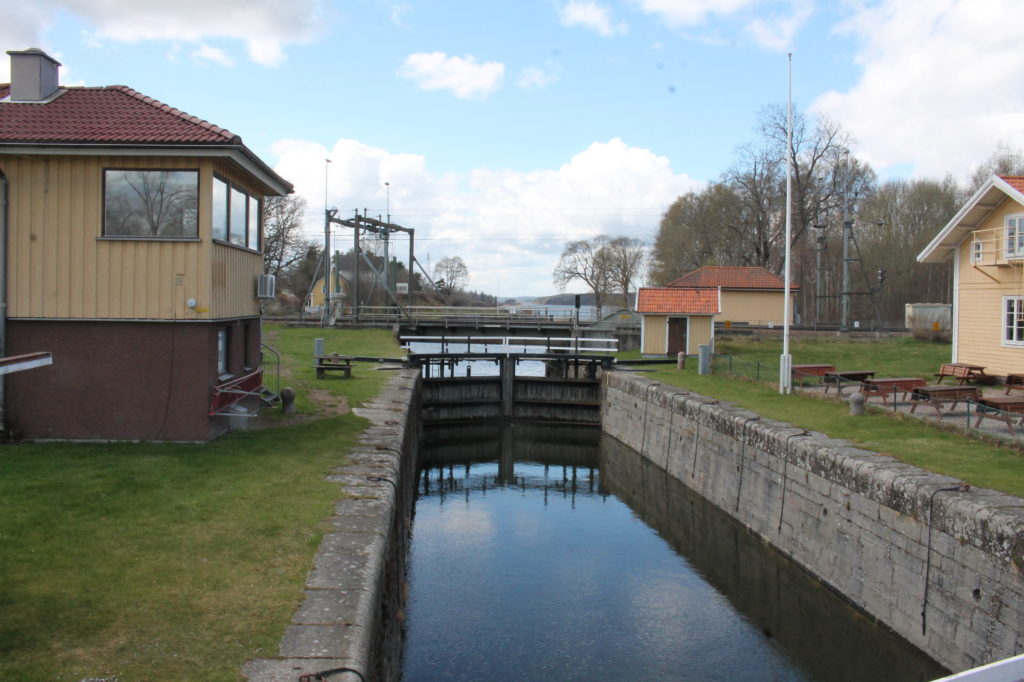 BILD
Day two was a good day for cycling. No rain and tailwind so I did my 100 km in six hours. On smaller roads and sometimes dirt roads I came to the lake Risten in the afternoon where I pitched my tent near the water. Night was cold, few degrees below freezing point.
Day three started with a drizzle that eventually went over to a rain. "It does not matter," I thought, this afternoon I will sit in a hot sauna in Västervik.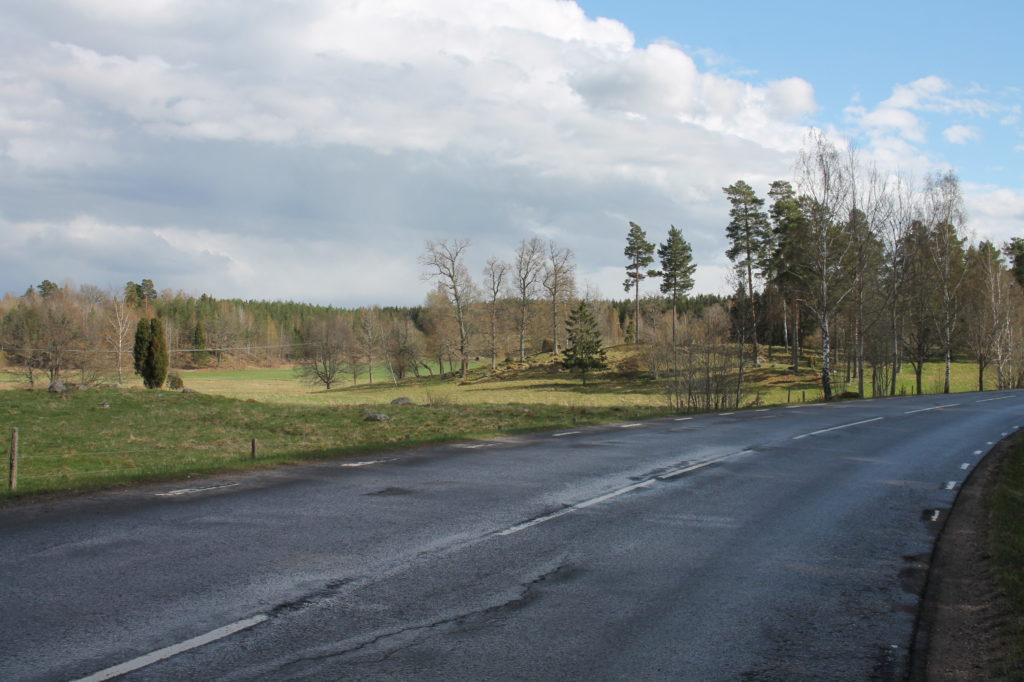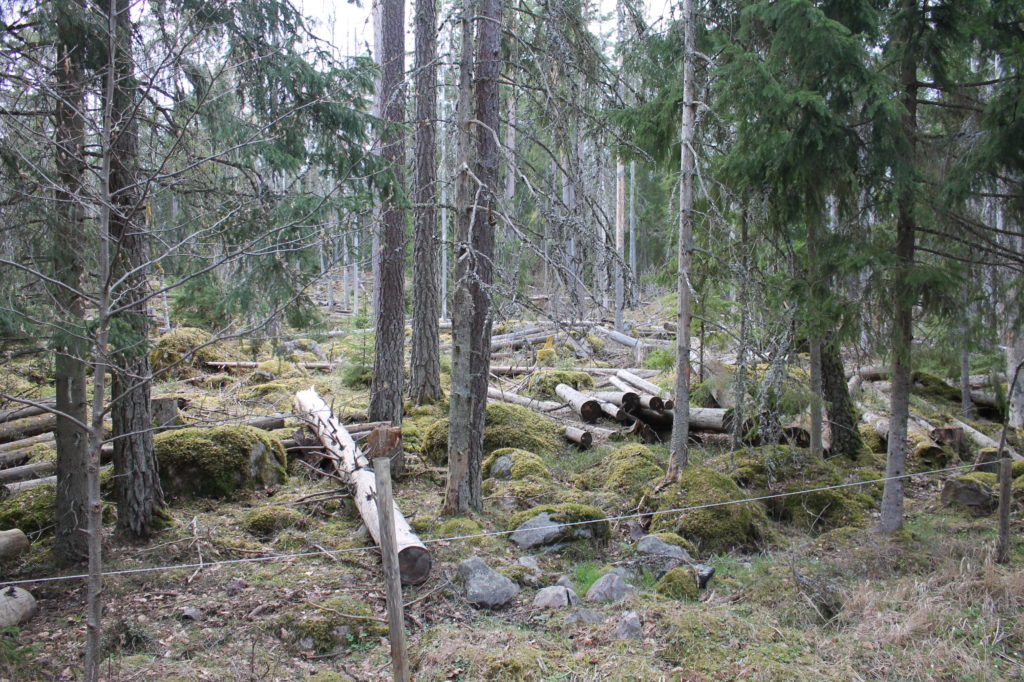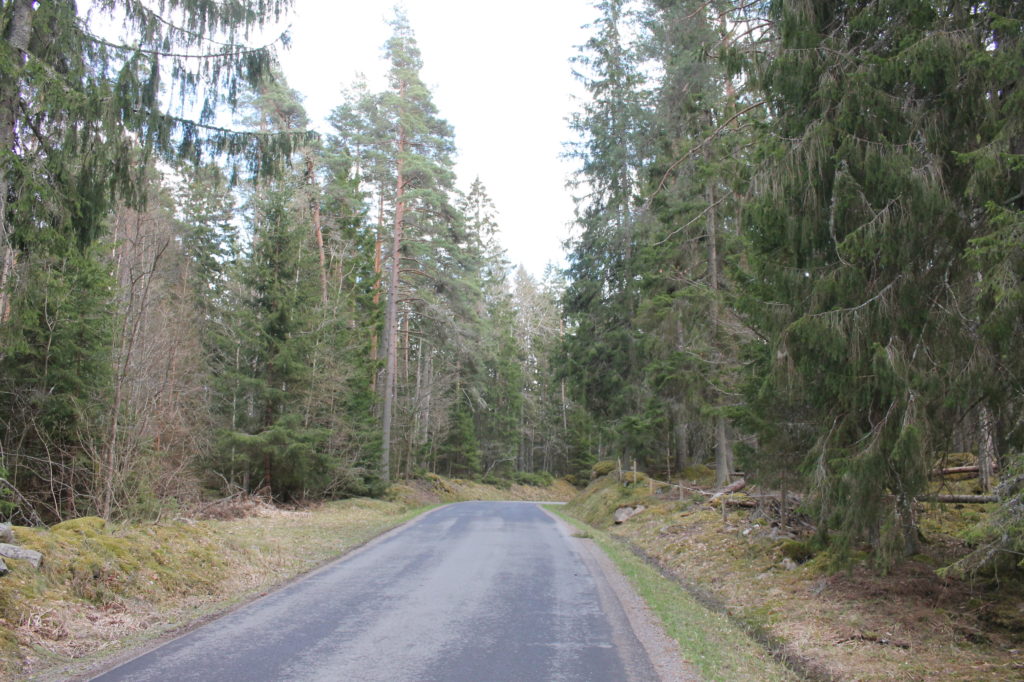 Came to Västervik early in the afternoon. Found the #BestWestern hotel. With a fast and smooth check-in, I was soon in the sauna. Oh, what a feeling, it's nice to feel the heat slowly coming back. Especially in the toes that were a bit cold. After the sauna, it was time for fixing my wet equipment. The previous night was wet, thereföre, it was important to get everything dry again. Shoes, sweaters, jacket, sleeping bag and tent.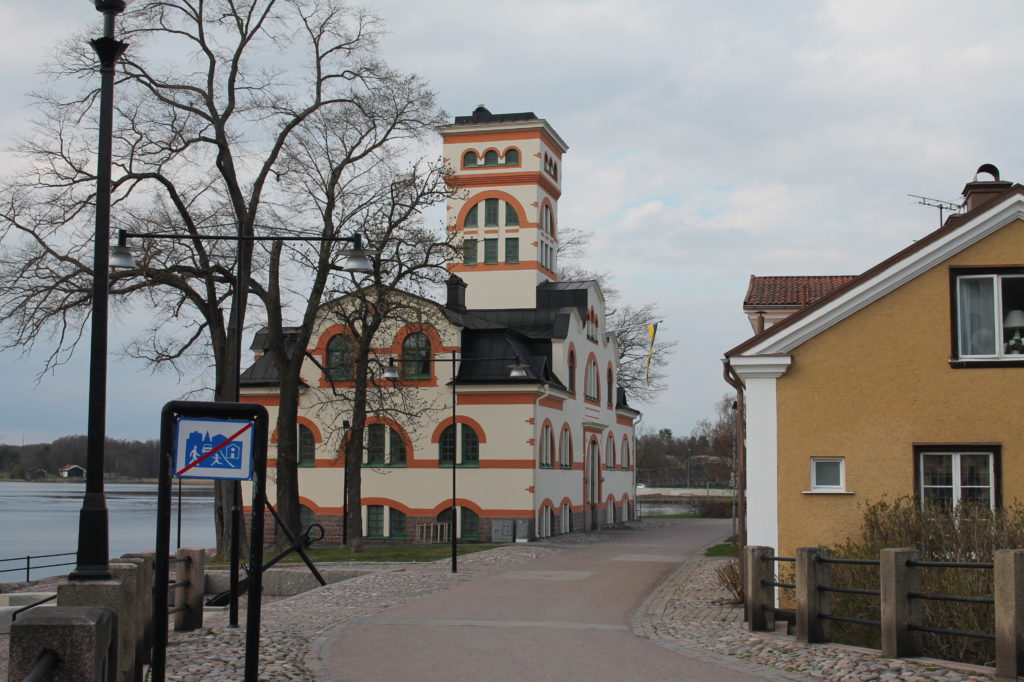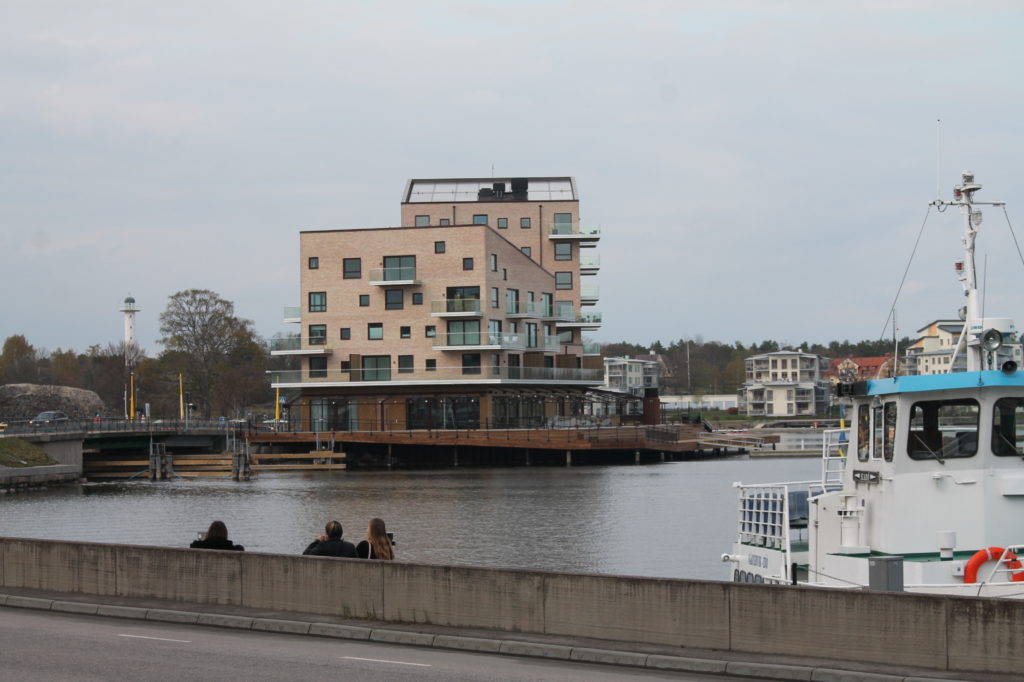 Later in the evening I ended up at Harry's. (a bar && restaurang) Talked to Ronny who told me he was police officer. Investigator. We talked a little about the gangs in town and it was a growing problem. Suddenly he was in a hurry to disappear. There was some message on the phone so I understood he was a busy policy. Later Benno arrived and offered a little Southern Comfort and we started talking. He was from Åtvidaberg with a company because it was his 50th birthday.
Best things with hotels in Sweden are there huge breakfasts. I figured if I eat plenty I didn't have to eat lunch.
Satisfied with being halfway on this cycle experience 2018 I took the same route out of Västervik, through Piperskärr. After 20 km there were new unknown roads. One important thing was that I could not cross the road I took south. I was "forced" to stay east of that route. In Oltorp I ate my usual instant noddle lunch. Talked to a former farmer who was concerned about the depopulation of the country and that it was difficult for young people to take over family farms. His neighbour had recently invested 30 million in a new barns and milk-robots. I was on my way to Valdemarsvik, there I arrived early in the afternoon.
BILD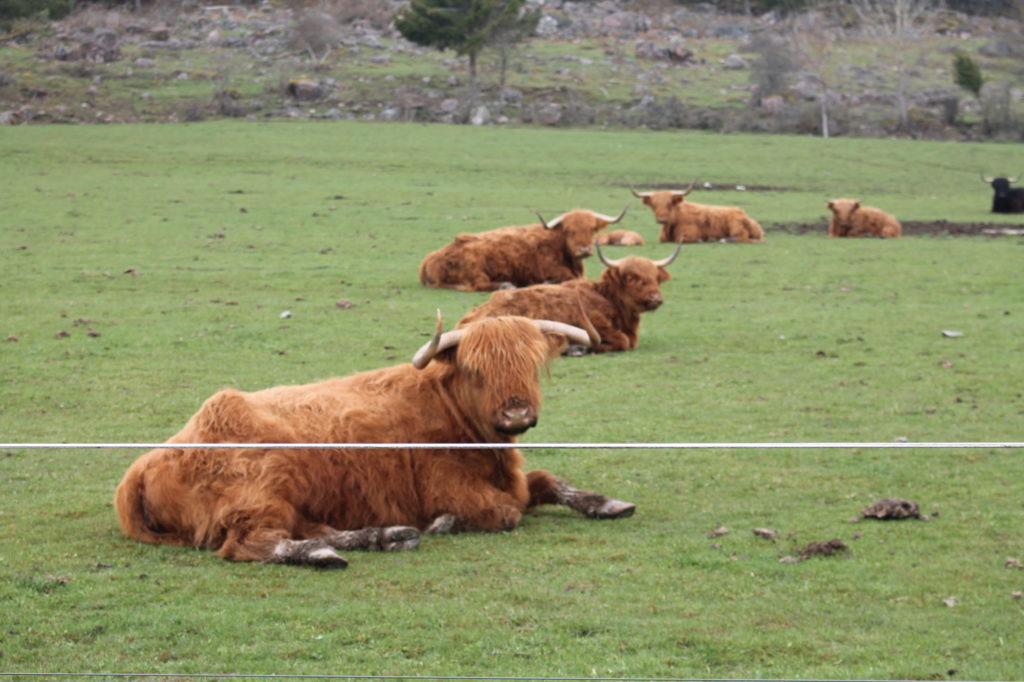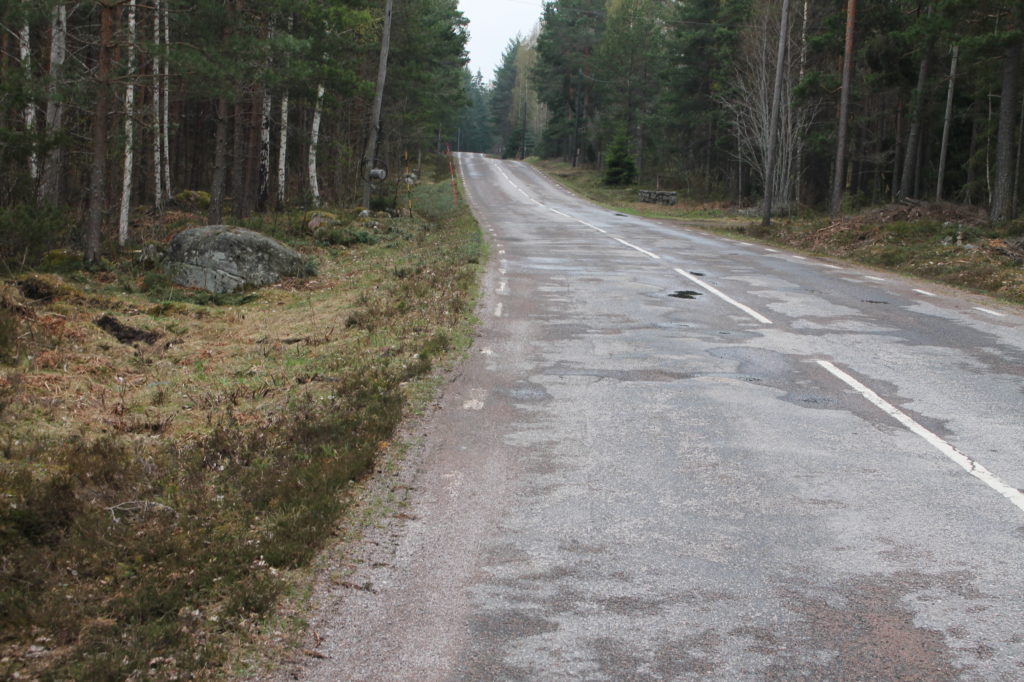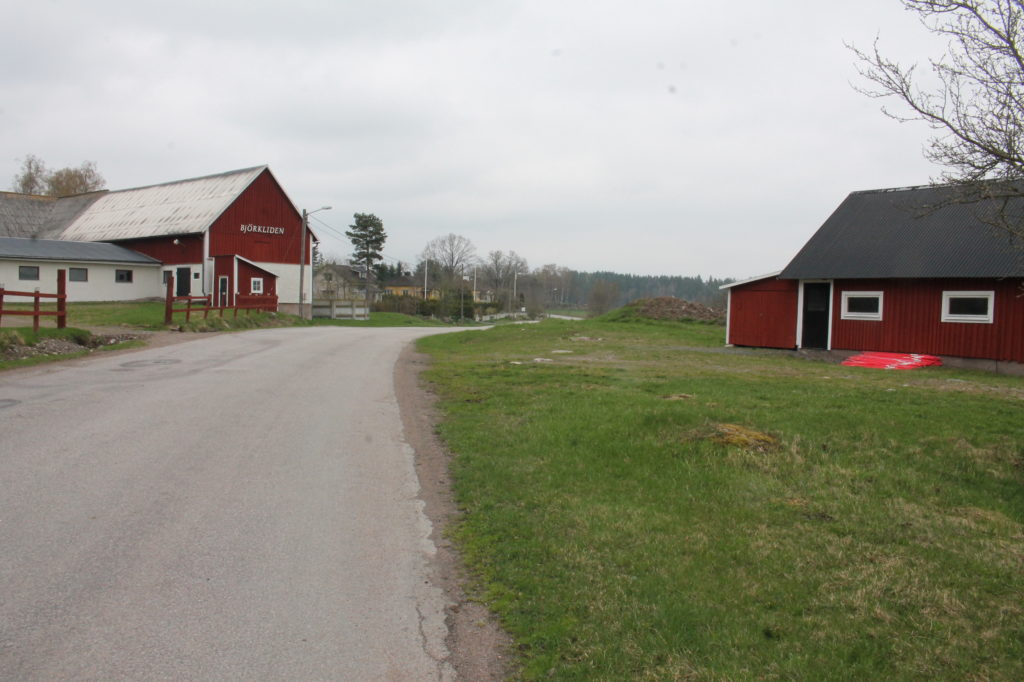 Valdemarsvik felt like a summer city. The harbour was completely deserted.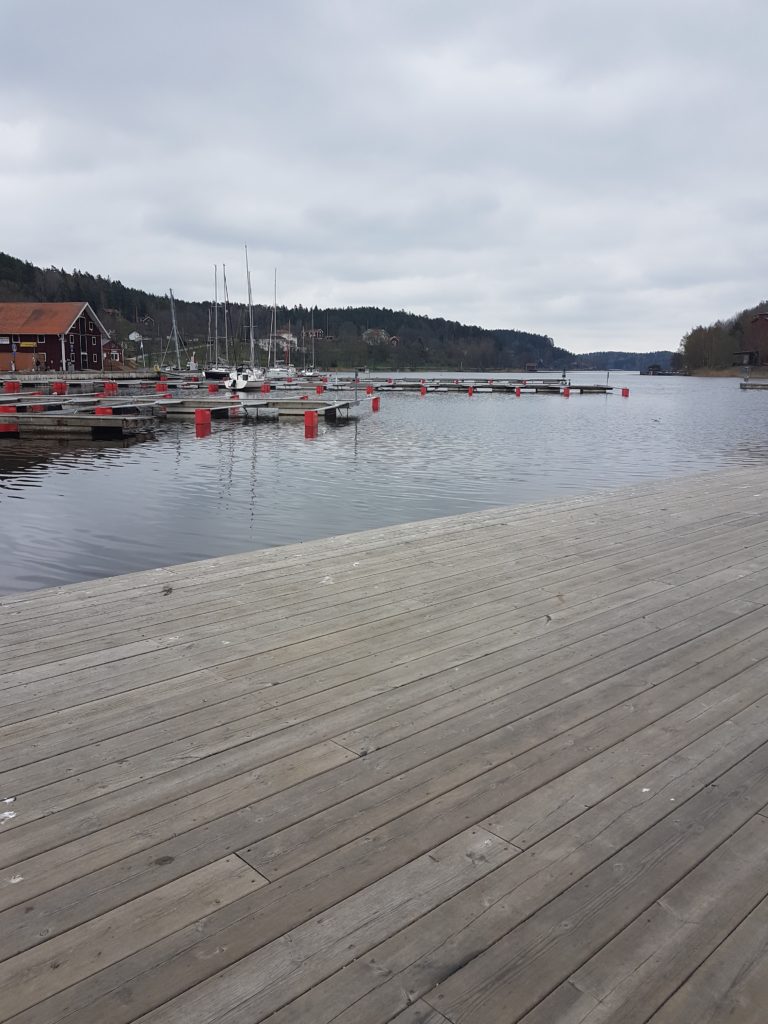 The goal was to get to Steneborgs castle ruin and the harbor for camp. My first thought was to sleep behind the castle ruin with it locked in. I saw a man sitting down at the jetty so I asked if it was ok to pitch the tent there. It's ok, he said.
Started the nest day by crossing the cable car across Norrkrog.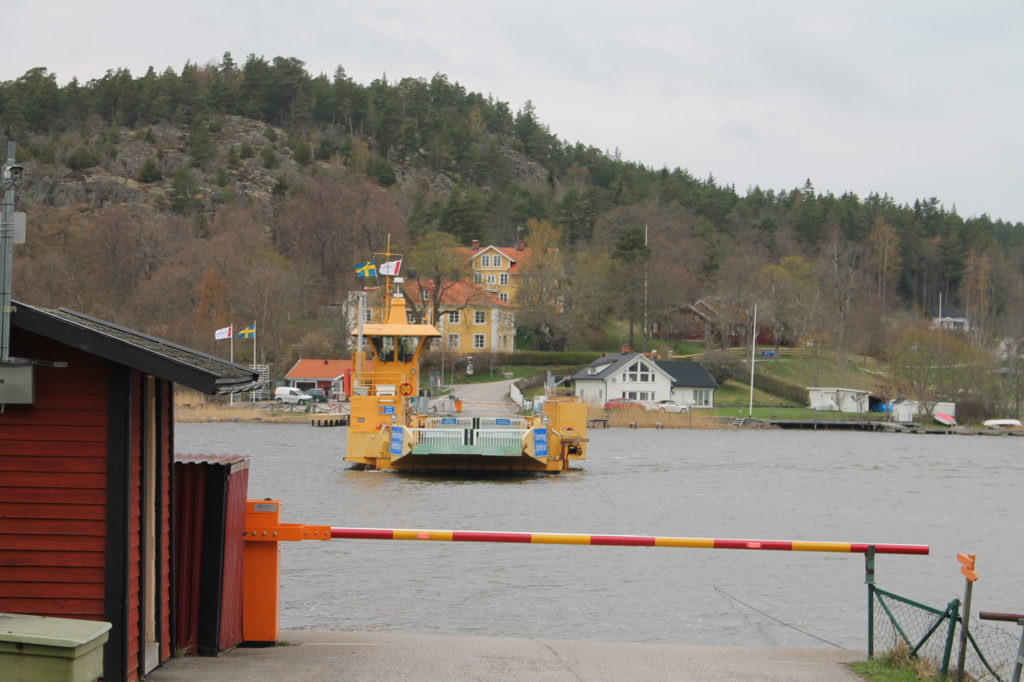 Come to Å, probably the shorted name a village -you can find.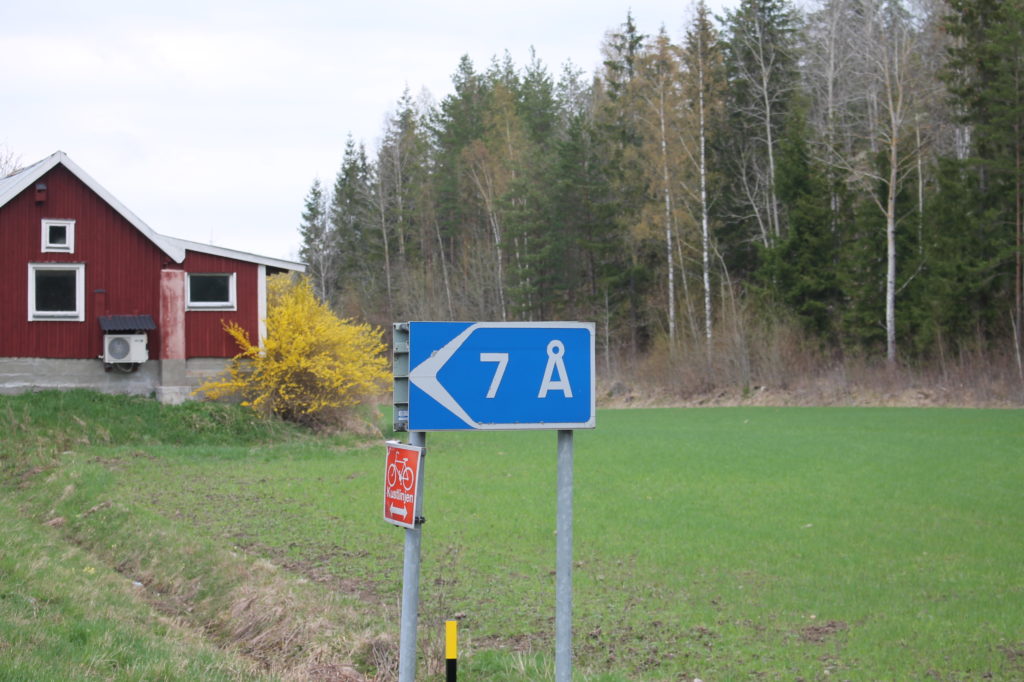 Then nothing happened until I came to Norrköping. Stopped at Systembolaget before continuing into Kolmården's slopes. I came to Åby. Followed the cycle path and the old road to Simontorp. From Simontorp I cycled on Road 55 for 15 km until I arrived at Ändebol.
Some signs of beavers.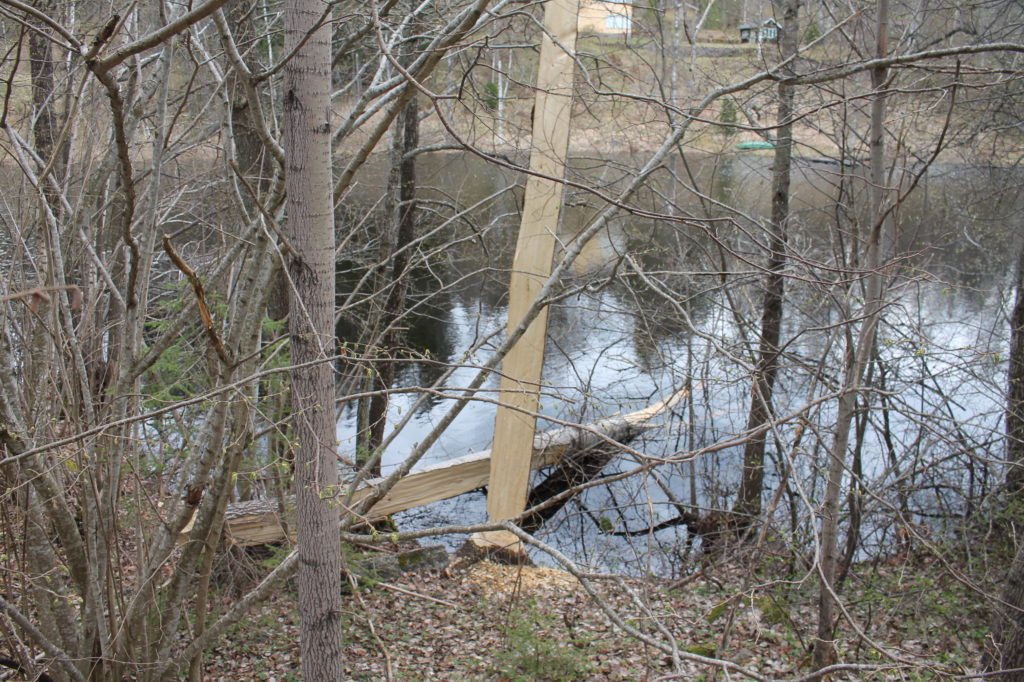 Followed the old road to Strångsjö. Towards Forssjö. After 95 km, I finally arrived at the evening campsite, between Stenta and Valla in the woods.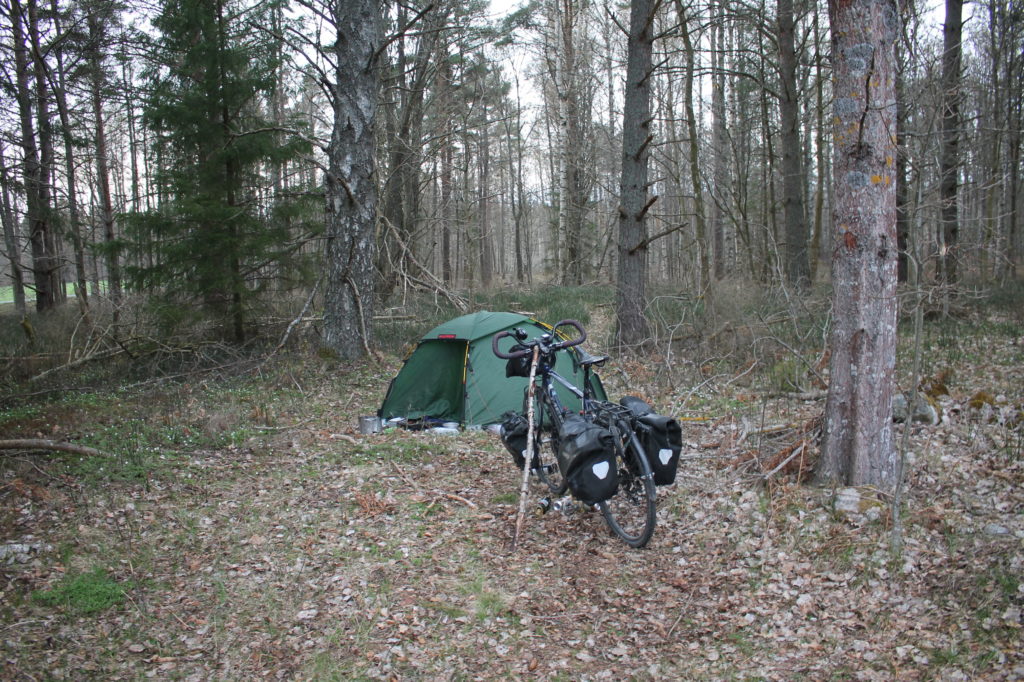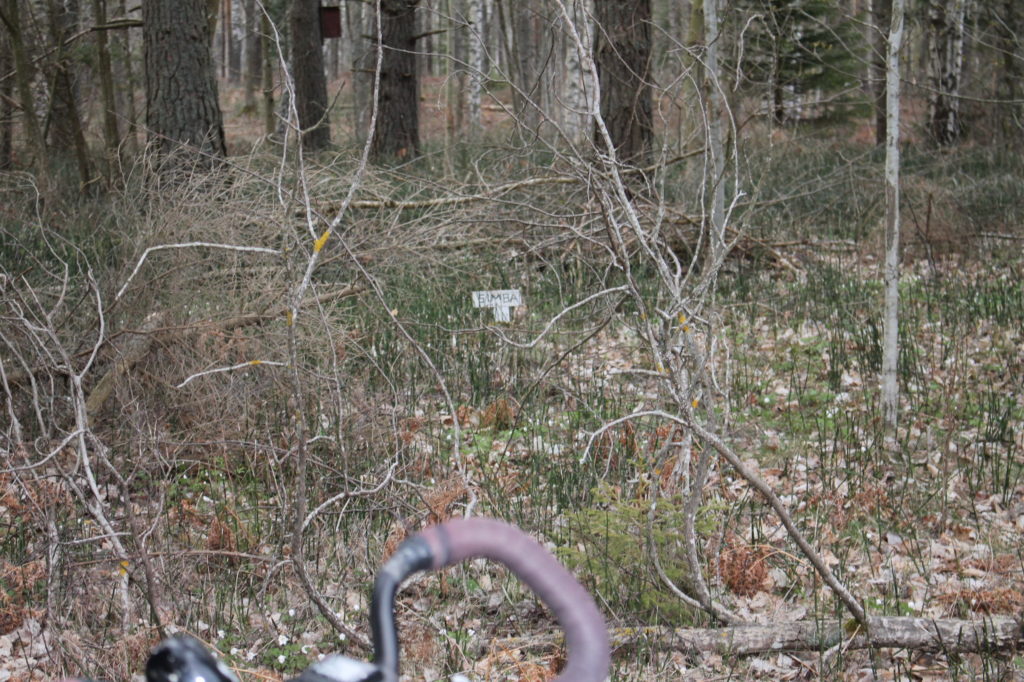 It rained was a bit cold but affordable. Last day, it will be short, I thought. Actually, it was 45 km but because I did not intend to cross my own path, it became 74 km. Cycled on dirt roads to road 221: through Flen, passed Mellösa. Between Mellösa and Hälleforsnäs a gravel road through Humledal. Here my Google map got me to take a left turn, over a roadlock. Ok, I thought, It's probably the shortest but certainly not the fastest. Entirely correct. It was a real forest road built for forestry machinery. But I came trough to Bäckåsen, Ärla and the cycle t path home to Eskilstuna.
It's interesting to see what's on the roadsides. You have an exceptional view of what the fellow human beings leave behind. Lubricant for staff personal pleasure was probably the most surprising. Another finding was a child seat. "You should not sit in a child seat anymore," he said, throwing out his seat. I hope he did not dump his child at the same time. A lot of plastics, cans and bottles so much so it's barely worth noting. "Keep Sweden Clean" still has a lot to do.
In summary, cycling experiences were a good trip. Fairly long, moderately cold and rainy. I am already looking forward to the next cycling experience.